Organizing for Next Christmas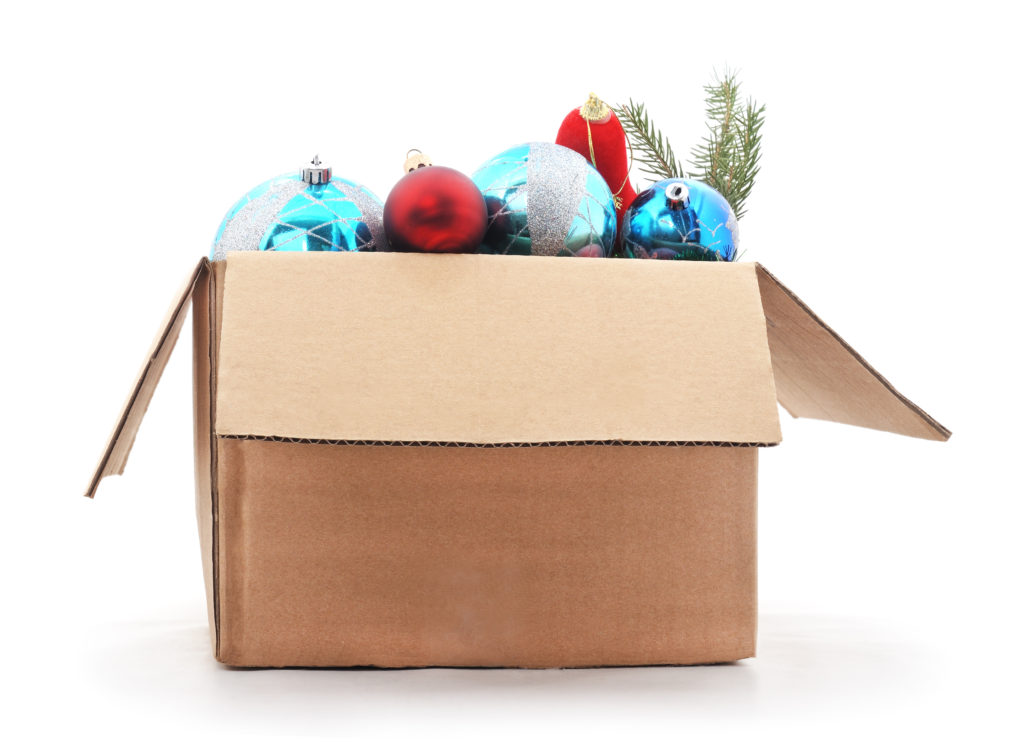 Next Christmas will be much easier if you organize your decorations as you put them away.  Take a few minutes now to save time and frustration every year from now on.
Taking down and packing away Christmas decorations is a chore most of us dread.  As a Professional Organizer I have some great organizing ideas to make decorating and un-decorating easier.
In anticipation of organizing the decorations, save some small boxes that will be used to pack like items together.  Label each small box with its contents.  If you have been shoving whatever fits into any box, you know the frustration of opening every box to find the third king for the nativity scene.  You'll also need some larger sturdy boxes.  If they are in good shape, you can use the ones you already have.  If you get some new containers measure your storage area to make sure they will fit.    
Be ready to spend some time this year getting things organized.  The time you spend this year will save you lots of time and frustration in the future.  This year as you take down your decorations create an inventory that will tell you in which box a specific item is stored.  I use an Excel spreadsheet so I can easily sort it if I acquire a new item or let go of an old one.  The large boxes are all numbered and each item in that box is listed.  Below you can see a sample of my inventory.
If you use the same decorations in the same rooms each year then store things in boxes by room and add a room column to the spreadsheet.  Boxes can be placed in the appropriate rooms making it faster to pack and unpack.  And the appointed box mover—possibly you!—will not have to move the boxes more than once, which leaves more time for the decorating fun. 
If you change your decorations around year to year, like I do, put things in the numbered boxes as they best fit.  Because you combined similar items in the smaller boxes, those boxes are easily packed into the larger boxes.
  Do you wrap every tree ornament in tissue paper before you put it away?  If the trip from the house to the storage location isn't treacherous the ornaments probably don't need to be individually wrapped.  Here's how I store my ornaments:  I use old towels.  I pad the bottom of a box with a towel then place ornaments in a single layer on the towel.  The first layer is covered with another towel and the next layer of ornaments put down.  I continue layering ornaments and towels until all the ornaments are off the tree.  This box contains only ornaments and will be labeled "Fragile" along with a number.  This makes unpacking and repacking the ornaments each year much faster.
Next year you'll know where everything is, and even better, where it gets put away.  Having this organization in place made the year I spent Christmas on the couch with my foot elevated a whole lot easier for my family and my sanity.  Also, by checking the inventory you won't forget things and then have to find a place to shove them when you discover them later.
Copyright© 2019 Elizabeth Tawney Gross, Organizing For Everyday, LLC