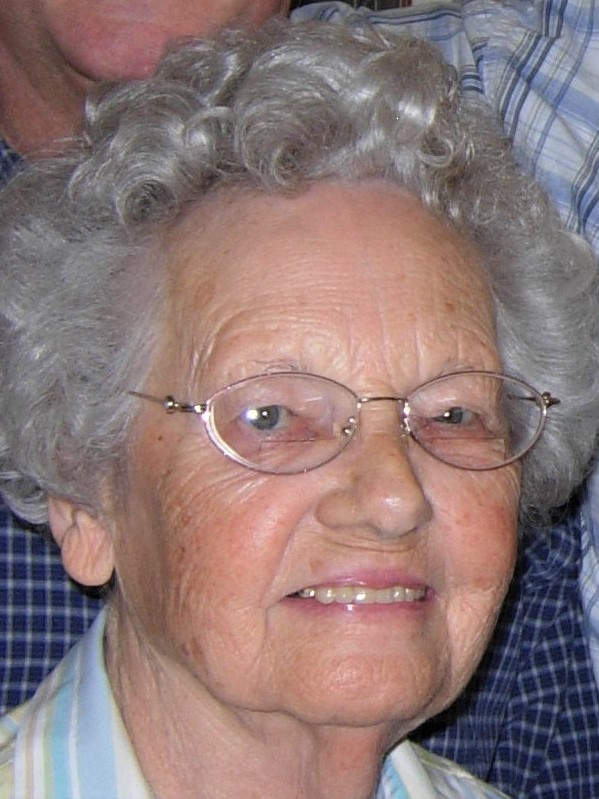 A Tribute to my Mom
Dorothy "Babs" Tawney
July 1923 – April 2020
My mom taught me how to be a Professional Organizer before the profession even existed. She was one of the most organized people I know. She had a routine for everything. Until the confusion of dementia took over she kept her life-long daily habits. Those routines are what kept her sane with six kids and a husband who traveled constantly.
Because of her habit of regularly "turning out" every drawer and closet in the house I learned to love organizing. I love the process of making order out of chaos. She taught me how to use what was available to make "organizing products." Her routines taught me about time management and setting priorities.
My mother is British. She met my dad during World War II when he was stationed in England. She spent her childhood moving often and went to boarding school at the age of 11. The constant moving served her well when she became a US Air Force spouse. Six children were born in six different places. Her daily habits and routines kept her in place when all of us were sick or one of us had to be trundled off to the emergency room. She would often cling to the phrase she heard after many a night in the air-raid shelter during the London Blitz, "Keep Calm and Carry On." You must, of course, say that with a proper British accent for it to be effective.
Mom was a teacher who dearly loved teaching children to read. She taught all six of us to love reading. She taught us about God and how to treat people. She taught us by example how to stay married "till death do us part." When my Dad passed away in 2016, they had been married for 72 years.  The best advice she ever gave me was, "Marriage is impossible, just get on with it." That, also, must be said with the proper accent.
My mother taught me how to live a good life. Thanks Mom, I love you.
Copyright© 2020 Elizabeth Tawney Gross, Organizing For Everyday, LLC